Reading of the Westmorland Gazette Monday 4th May at 11.00am
May 4 @ 11:00 am

-

12:00 pm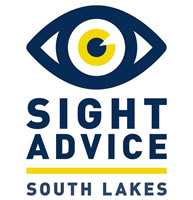 Sight Advice South Lakes and South Lakes Talking Newspapers are offering the opportunity to listen to a reading of the Westmorland Gazette.
Many people have commented how much they are missing receiving the talking newspapers, in response we will be reading some of the main stories for half an hour from 11.00am.
Please note – this is a temporary service until the Talking Newspaper can resume full service and we will read as much as we can covering key stories and articles.
Please use the details below to access the live reading every Monday at 11.00am until 8th June:
Join Zoom Meeting by clicking this link. You do not need a Zoom account to join this meeting,
https://us02web.zoom.us/j/87276660996
Meeting ID: 872 7666 0996
For those without technology, you can join with your normal landline phone very easily, details below.
FOR THOSE ON LANDLINE PHONE
dial 0203 481 5237 and when asked put in the Meeting ID: 872 7666 0996 you might be asked to enter hash at the end also.
The call is charged at a local rate, if you have a free landline calls package it will probably be free, if in doubt please check with your phone provider.
Amy Pearman
Services Manager
Sight Advice South Lakes
The Bradbury Centre
116 Highgate
Kendal
Cumbria
LA9 4HE