Sight Advice Morning Coffee Quiz Mayday Friday May 1st 10 am till 11am.
May 1 @ 10:00 am

-

11:00 am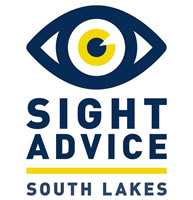 Sight Advice South Lakes online community are delighted to launch our next online quiz, using Zoom.
You are all invited to take part this Friday May 1st at 10 am till 11 am.
The quiz will be 20 general knowledge questions, verbally given during the quiz, (no quiz sheet), you can do it by yourself or as a team, its up to you.
The quiz master, is myself, Mr Quizzoh, (new spelling), and if there is a draw, the legendary "Quiz off" will occur!!
So its 20 questions, answers at the end, mark it yourselves, we trust you!
What does the winner get? We will think of something!
Meeting details are as follows.
Tim Ward is inviting you to a scheduled Zoom meeting.
You don't need to have a Zoom account to join the meeting, just click this link below and you will have joined.
https://us02web.zoom.us/j/84040109826
If joining by Zoom website. https://zoom.us
Press "Join Meeting" tab top of Zoom website.
Enter Meeting ID: 840-4010-9826
We can take up to 100 people.
For those without technology or the internet, you can join with your normal landline phone very easily, details below.
FOR THOSE ON LANDLINE PHONE
dial 0203 481 5237 and when asked put in the
Meeting ID: 840-4010-9826
you might be asked to enter hash at the end also.
The call is charged at a local rate, if you have a free landline calls package it will probably be free, if in doubt please check with your phone provider.
Look forward to seeing you, on Friday at 10.00 am
for extra Zoom details call 07385 784 155 and listen to message.
Good luck everyone.