Sight Advice Poetry and Literature Hour Tuesday April 28th 2.00 pm to 2.45 pm
April 28 @ 2:00 pm

-

2:45 pm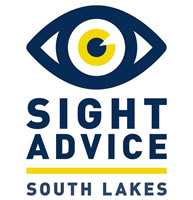 Sight Advice Poetry and Literature Hour Tuesday April  28th 2.00 pm to 2.45 pm
Sight Advice South Lakes would like to invite everybody to a relaxing poetry and literature reading event.
We are from the land of William Wordsworth, and have people who can match him stanza for stanza, of that  we are sure!
So join us to hear George Watson recite his original works, Michael Hartley will recite some monologues and sing some classic operate, Julie will read some literary prose, plus a special guest who has written a "lockdown" monologue for the 21st century, never before heard by anyone in the world.
Also feel free to contribute yourself on the day. There will be an "open mike" session for all to contribute. We love new talent!!
Chaired by Tim and Julie.
Join Zoom Meeting-
You do not need a Zoom account to join meeting, just click this link.
https://us02web.zoom.us/j/87948548449 
If asked, the Meeting ID: 879 4854 8449
For those without technology or the internet, you can join with your normal landline phone very easily, details below.
FOR THOSE ON LANDLINE PHONE
dial 0203 481 5237 and when asked put in the Meeting ID: 879 4854 8449 you might be asked to enter hash at the end also.
The call is charged at a local rate, if you have a free landline calls package it will be free, if in doubt please check with your phone provider.
Look forward to seeing you, on Tuesday at 11.00
for extra Zoom details call 07385 784 155 and listen to message.